Our Mission
ESIMBI acts as a development platform for young people, by providing career insight and advice via PROFESSIONAL SEMINARS AND WORKSHOPS. We bring in industry experts and mentors to help assess the skills of the young participants, determine their strengths, and evaluate how to further develop their knowledge. By connecting these skilled young adults with successful businesses, we hope to create opportunities that will lead to the initiation of APPRENTICESHIP PROGRAMMES. We want to make sure that by the end of every event we organise, selected individuals are awarded with an opportunity such as an internship, a job, or grants tenable for higher or further education.
ESIMBI also wants to ensure that gifted children are recognised, encouraged and mentored. The immense lack of investment from the Congolese government in extracurricular activities often means that a lot of children are left with untapped artistic capabilities. That is why we work together with Kinshasa-based primary schools to organise CREATIVE WORKSHOPS for the pupils, which helps them properly channel and present their talent to a given audience.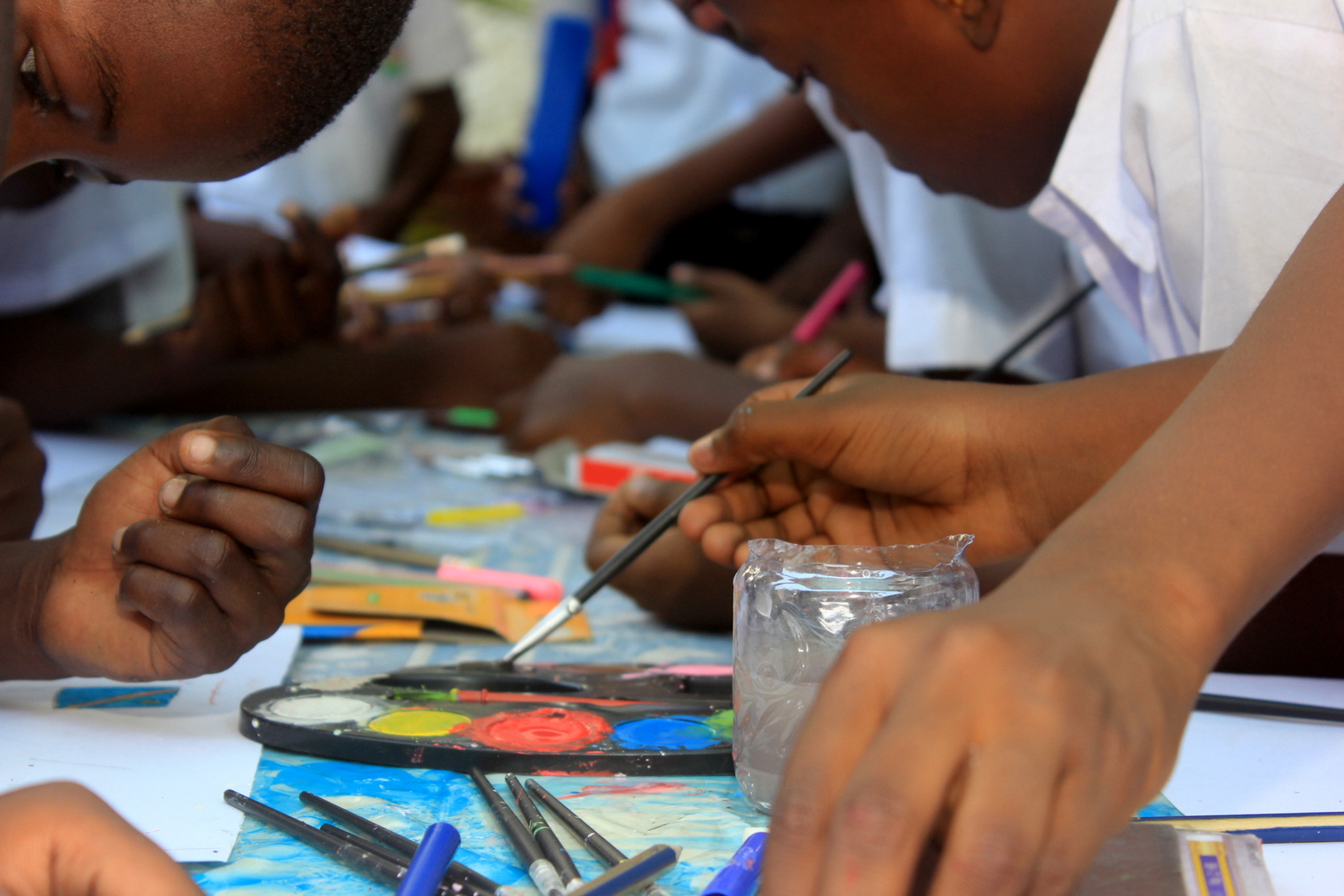 " Myself and the team want to see the impact of the ESIMBI project in the coming years as a key factor of development within the Congolese's art sector. Our focus will be to track the careers created, and opportunities made available in an industry which has been deeply neglected."
— Tina Lobondi, ESIMBI Founder
ESIMBI is a proud promoter of Education and Entrepreneurship. Our passion and enthusiasm is reflected through our events, and from now, will also be expressed in print. Indeed, ESIMBI has launched its first self-titled and magazine, free for students. The magazine focuses on empowering and inspiring the youth by featuring successful Congolese entrepreneurs, whilst tackling important and often challenging topics necessary to the country's development. The magazine will be available worldwide via order, and distributed in Congolese schools and universities. It will also be available at selected hotels in Kinshasa and Brazzaville included Pullman Grand Hotel.